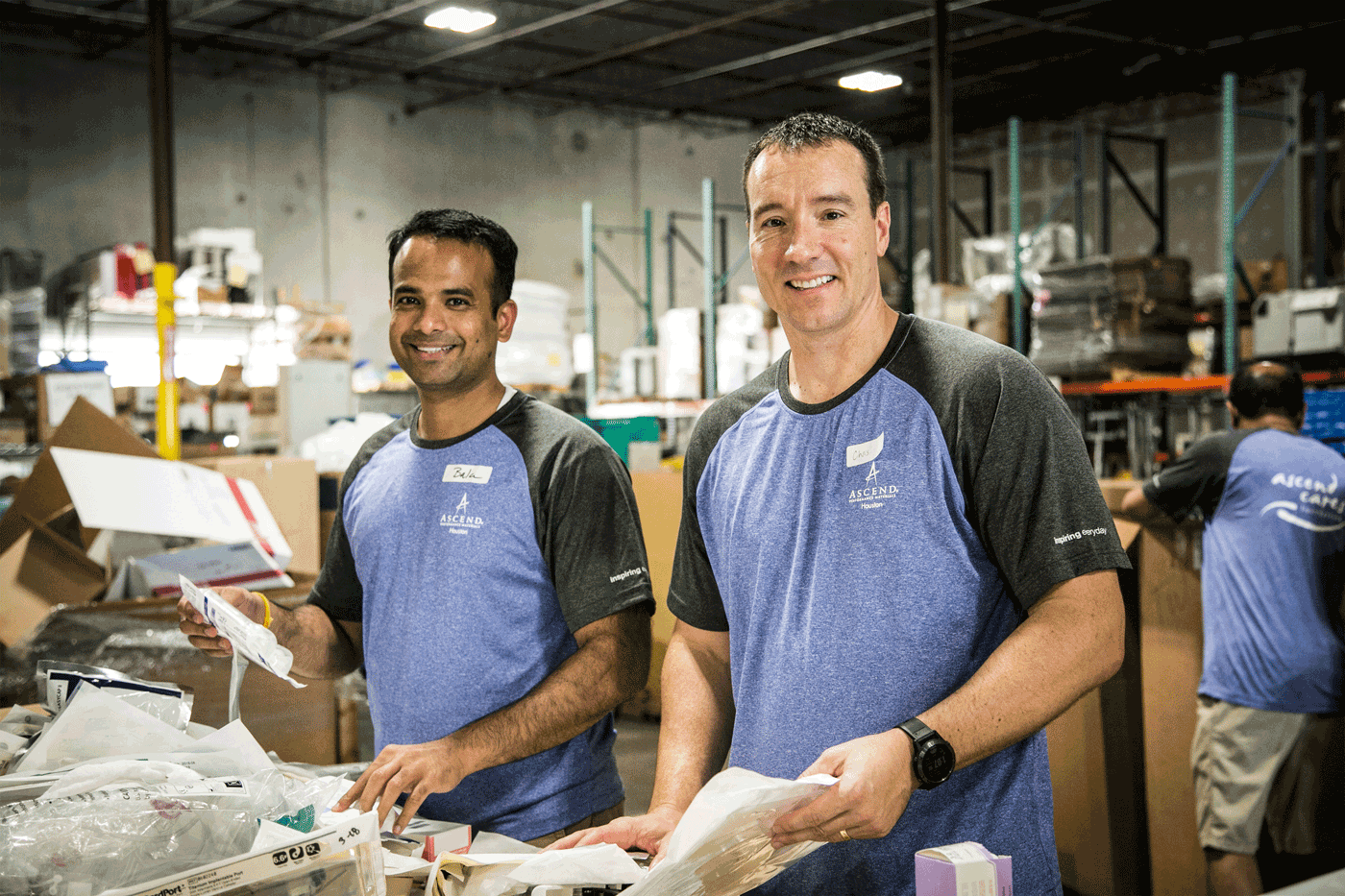 Little things can mean a lot. A new set of shelves enables a food bank to distribute goods more efficiently. A remodeled bathroom means dozens of men in a substance-abuse program no longer have to wait for a single sink. A special playground swing provides a child in a wheelchair a chance to play in the fresh air.
Be it hot meals or Habitat for Humanity houses, community projects are at the heart of the Ascend Cares Foundation, a nonprofit organization funded and led by employees of Ascend Performance Materials. The foundation was established in 2011 after employees at the company's Decatur, Alabama, site united to help colleagues affected by a tornado outbreak in the area. The effort has grown so that in 2017, more than 1,100 Ascend volunteers contributed 8,500 hours of service to their communities.
"We get involved so our neighbors want us to be there," said Hal McCord, director of Ascend's Greenwood, South Carolina, site and a board member of Ascend Cares. Since employees propose, approve and organize projects, volunteers are invested in the outcomes and the foundation is assured its efforts make a difference.
McCord said the foundation reflects one of Ascend's core values: We care. And that value extends not only to the company's local communities, but also to its employees and customers.
"Our employees choose to work with us, so we try to show our appreciation," he said. In addition to launching community projects, Ascend Cares provides scholarships to employees' children as well as grants to support individual employees' volunteer work with other charitable organizations. In 2017 more than 100 employees and contractors also received hardship grants through the foundation.
Since Ascend's Greenwood plant produces fibers used in air bags, tires and military gear, the emphasis on caring resonates deeply, McCord said.
"By caring about our customers, our communities and our employees, we build trust with each group," McCord said. "This benefits Ascend by creating more engaged and productive employees, customers who seek us out to work on new projects and work through problems together, and communities that will help us grow."