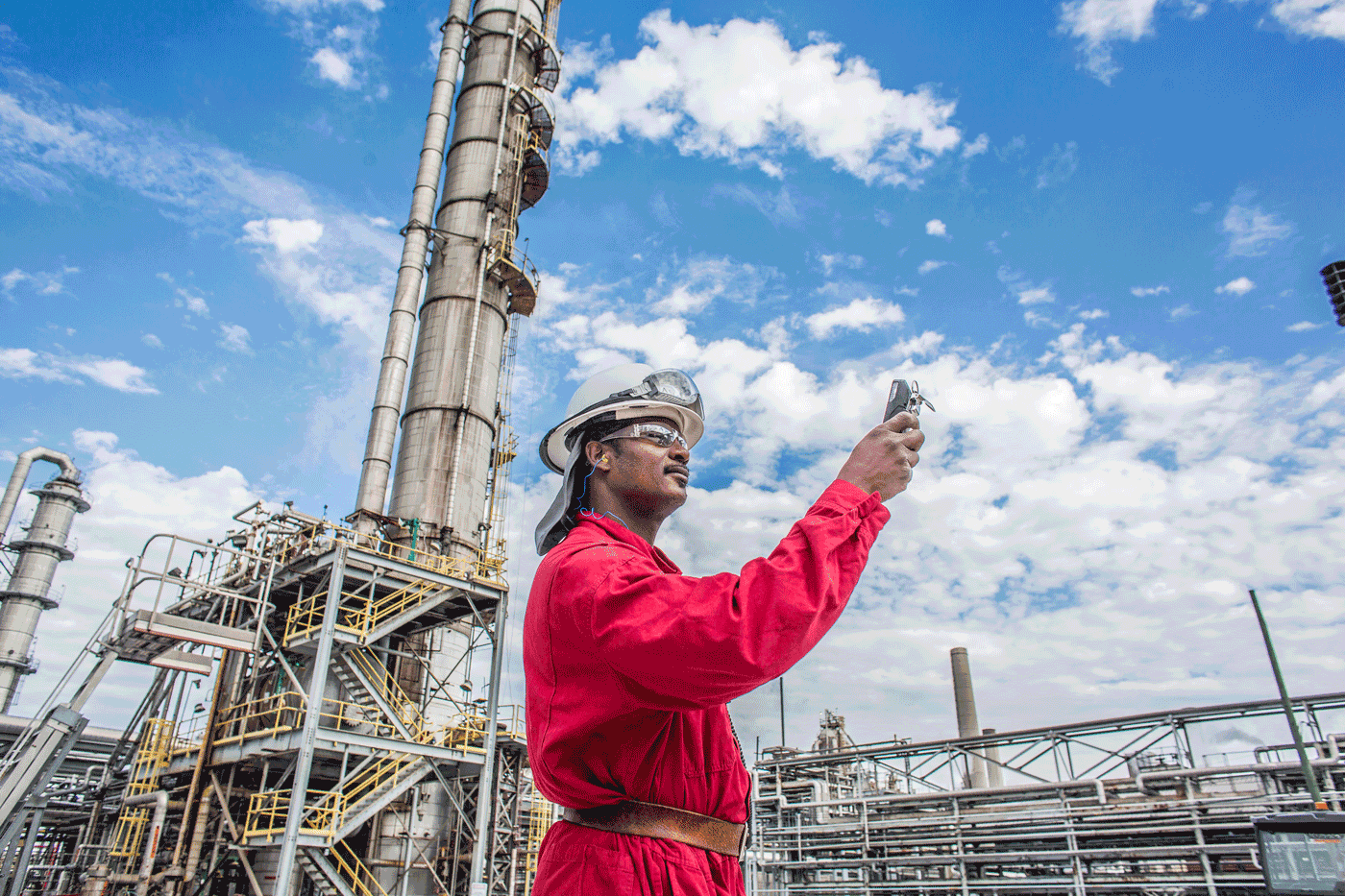 An operator in our Decatur facility was walking through the plant when he spotted a raised platform grating. Although he didn't trip over the uneven grate, he realized the next person might not be so lucky. Rather than carry on with his task, he stopped and returned to the control room to report and remedy the hazard.
At Ascend we believe we can achieve a zero-injury workplace – but that none of us can do it alone. "Personal safety starts with noticing something and fixing it rather than just walking away," said Shane La René, the safety manager at our facility in Decatur, Alabama. "It's all about communication and consistency – sharing and talking and working to get better every day."
One tool for that sharing is our safety flash report system. With their summaries of facts, findings and lessons learned, safety flashes are quick ways to share the information we need to achieve our Commitment to Zero. Positive flashes, like the one sent about the trip hazard, highlight safety improvements and employee-driven solutions.
Other flash reports provide discussion points for near-miss incidents – close calls that could have resulted in harm. Near misses are judged not by what did happen but by what could have happened if circumstances had been slightly different.
Flashes are distributed company-wide via email and posted to bulletin boards throughout our sites, but they also are used to kick off discussions. Each workday at our facilities begins with tiered accountability meetings to set and prioritize that day's work. The safety flashes are an integral part of these meetings.
"In our tiered accountability meetings, we talk about these reports every day," La René said. "Because they come from each facility, there are important lessons for potential hazards. They help us be proactive and, importantly, they reinforce our vision of zero."
---